The logical solution for efficient survey approvals.
SurveyLogic streamlines and vastly improves the survey review process for surface land teams delivering operational efficiencies and noticeably fewer emails. 

Want to know more about all of our products?
Have trouble managing survey approvals?
Getting a preliminary survey plan approved and tracking the requested changes can be painful. We've worked with enough companies through the well and pipeline planning stages to know that approving survey plans doesn't need to be so hard. And it's not, with SurveyLogic.
With SurveyLogic, all of your important data is organized in one central location. Search a single database for all prelim and final survey plans, and the changes that had been requested for each.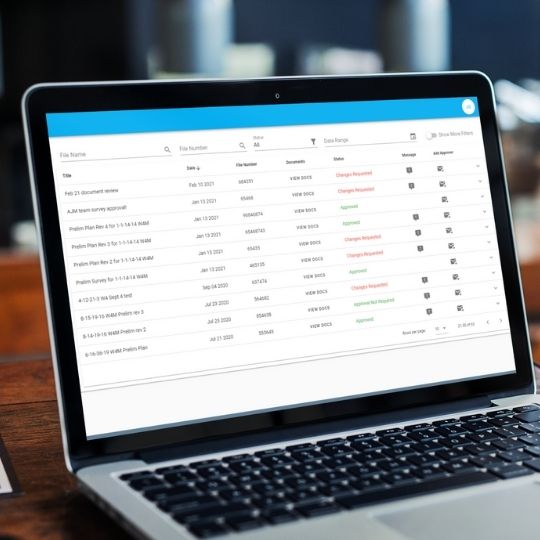 Improve operational efficiencies
Get in Touch to Schedule a Demo