Grasslands are one of six natural regions defined by Alberta Environment and Parks, with the other five being the Foothills, Parkland, Boreal, Canadian Shield, and Rocky Mountain Natural Regions. Although grasslands may appear homogeneous or plain (pun intended), they are home to a variety of native grasses and flowers with pops of colour that would shock you! Different microclimates exist from one side of a hill to the next, each playing host to entirely different species of vegetation. South-facing slopes receive more sun than north-facing, and in the prairies of southern Alberta, prevailing winds can cause west-facing slopes to be drier than those to the east. Want to bask in the beauty of the spinystar cactus' fuschia flowers? Search for them at the top of a sandy hill or coulee where they can soak up all the hot southern Alberta sun!
Still not convinced of the flowery gems that can be found in the prairies of Alberta? Well, you're in luck, as these beautiful blooms are coming to a grassland near you much sooner than you think! Download a free digital copy of the Common Coulee Plants of Southern Alberta to explore these native species described below that begin flowering as early as mid-April:
Prairie Crocus (Anenome patens)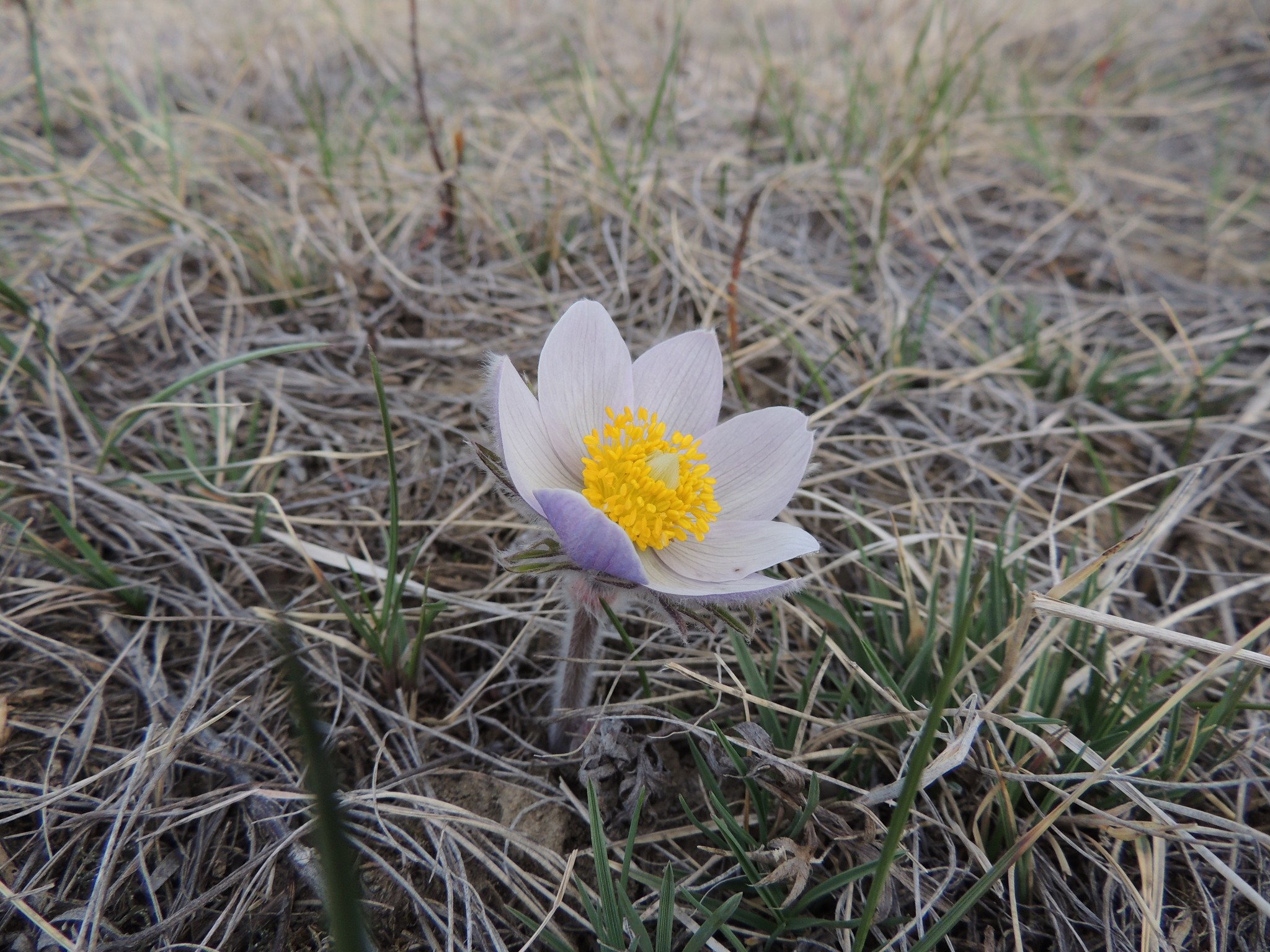 The prairie crocus is probably the most well-known spring wildflower on this list. Its name is already a lie; it is not a crocus (those are part of the Lily family), it's an anemone (of the Buttercup family). Its six purple petals are unlike any other found on the prairies, and their cup-like shape combined with a fuzzy, reflective interior help heat the inside of the flower through the power of the sun. It can be up to 10 degrees warmer within this cozy crocus anemone!
Moss Phlox (Phlox hoodii)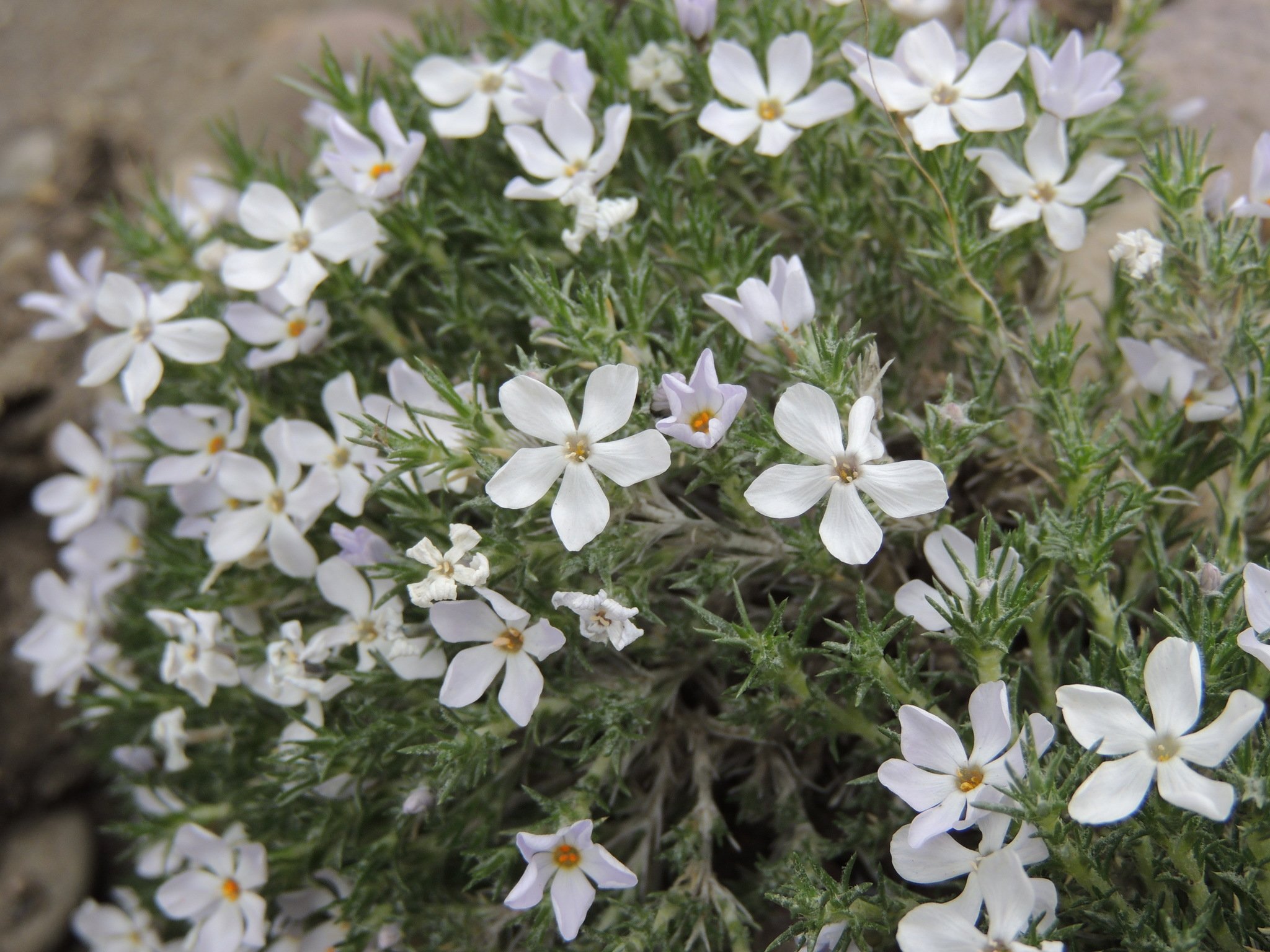 These flowers form a bed of dense branches and have moss-looking leaves, hence the name moss phlox! These hardy flowers prefer exposed areas rather than being sheltered, so look for the place you feel you'll get the most sunburnt and wind-whipped when searching for moss phlox.
Yellow Bells (Fritillaria pudica)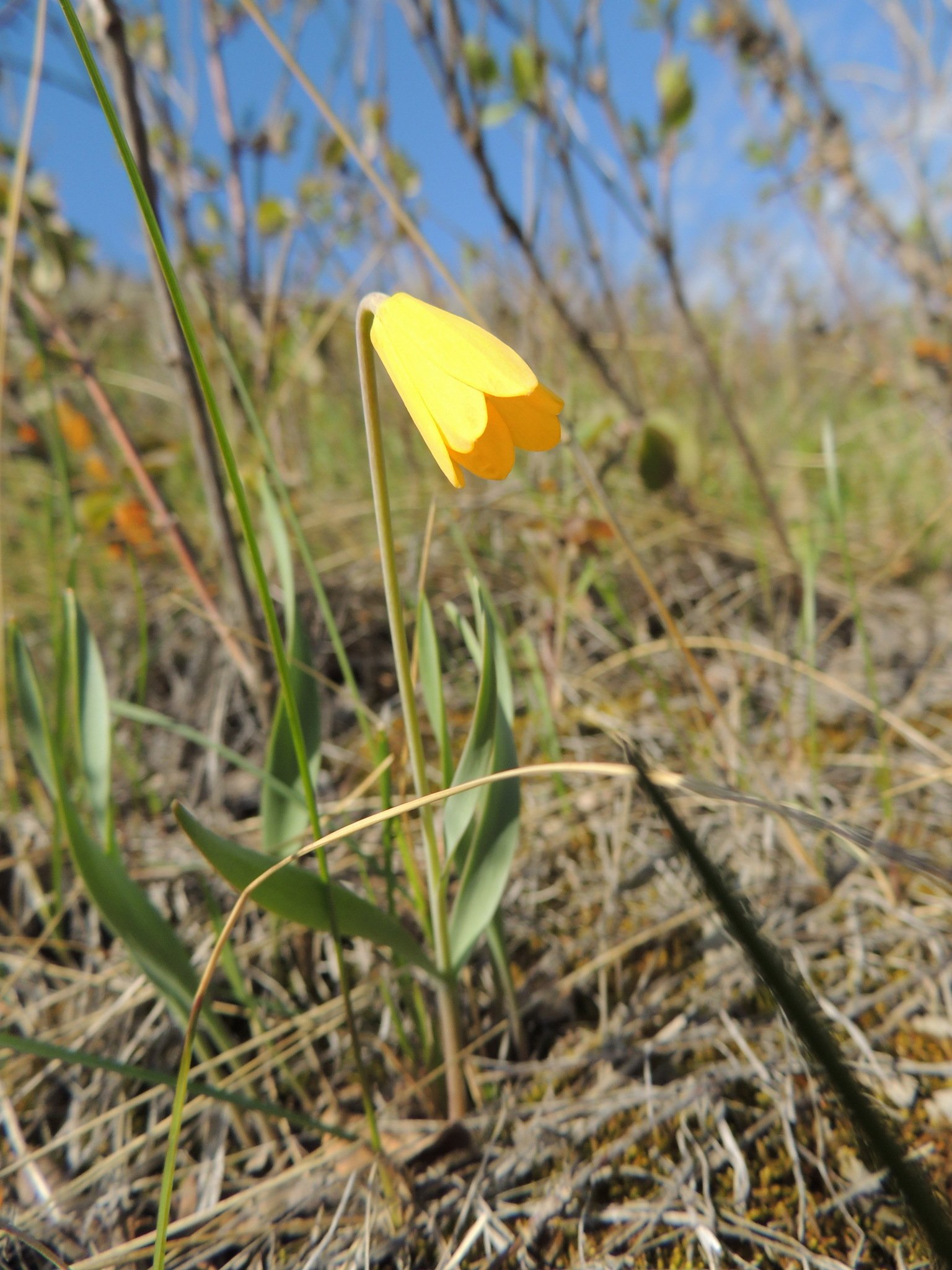 You might have to search a bit longer to find yellow bells, also called yellow fritillary. These solitary flowers of the Lily family are more sparce on the prairie landscape, but it'll be worth it once you find these cute blooms that appear to have nodded asleep! If you start your search for yellow bells too late in the year, they will have turned a dark red in colour.
Prairie Townsendia (Townsendia hookeri)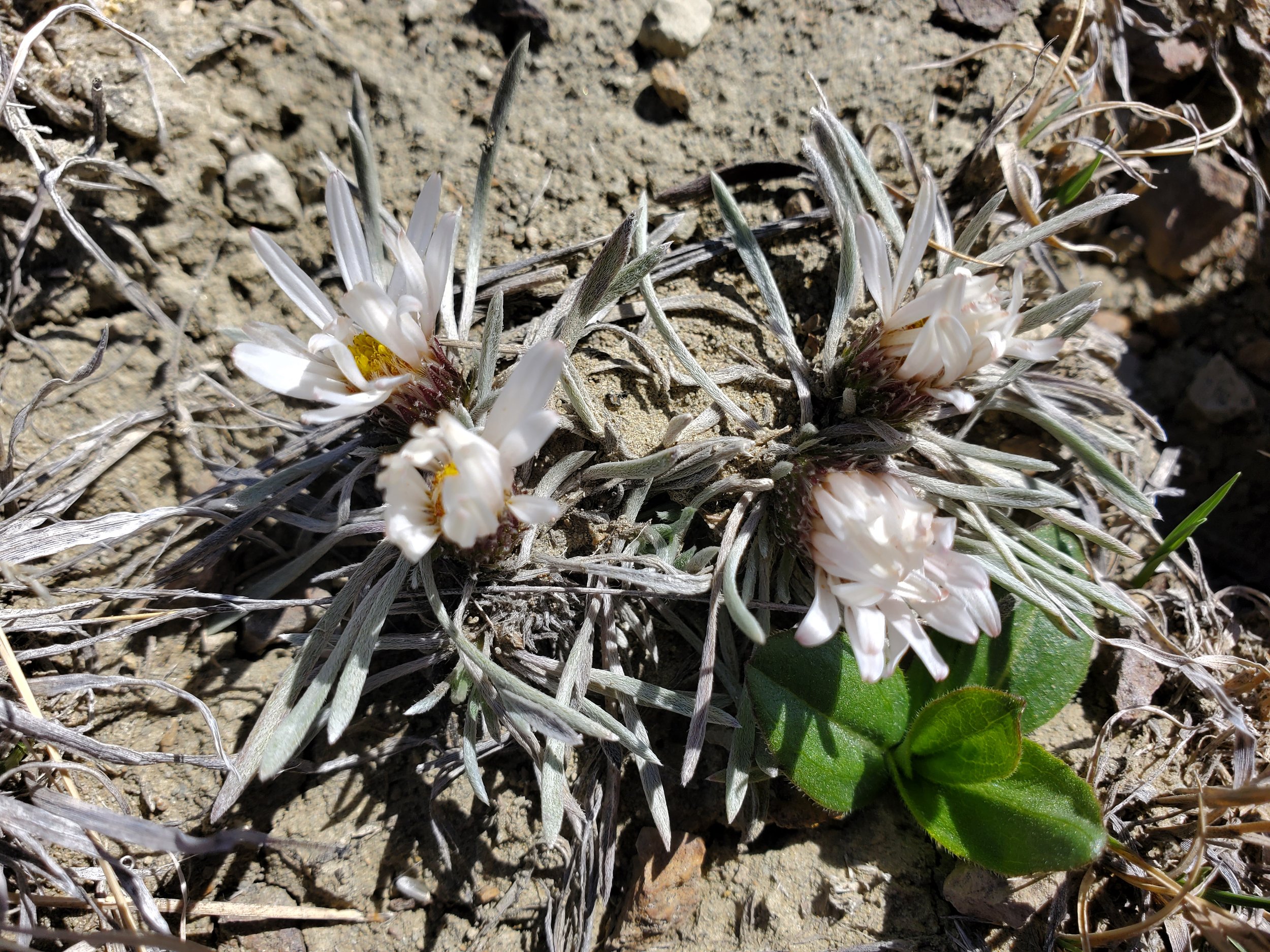 Prairie Townsendia is the rugged adventurer of this group of early-bloomers, preferring to lay roots in dry, eroding slopes. They lack stems, with flowers that hardly extend its narrow, bunched leaves.
The native grasslands that these wildflowers call home are sensitive to disturbance, as they can quickly be thrown out of their natural balance. Introduction of invasive species, changes in soil quality, or altering drainage are risks associated with development that can negatively impact these ecosystems, and is why Alberta Environment and Parks requires that disturbance to native grasslands be avoided and minimized. When disturbance can't be avoided, steps must be taken to mitigate risks and reclaim the area to its native vegetation. The disturbance footprint may need to be altered to avoid especially sensitive soils, species, and grasslands. Provincial regulations also require that fragmentation of native grassland be minimized, which is another consideration that may affect plans to develop. AJM can help you navigate these rules to help you properly scout and execute your next prairie project!
---
Referenced works:
Kuijt, J., Bain, J., & Flanagan, J. (2014). Common Coulee Plants of Southern Alberta [Ebook] (2nd ed.). Lethbridge: University of Lethbridge Herbarium.
Moss, E., & Packer, J. (1983). Flora of Alberta (2nd ed.). Toronto: University of Toronto Press.