'Tis the Season for Some Fish Squeeze'n!
For fisheries biologists, the month of September is an exciting one, as it marks the spawning season for many of Alberta's Bull Trout populations. As the leaves begin to turn, Bull Trout spawning migrations get underway along the province's Eastern Slopes. Egg deposition and fertilization occurs in a gravel feature (called a 'Redd') constructed by a spawning pair of fish, and egg incubation then spans the late fall and winter months.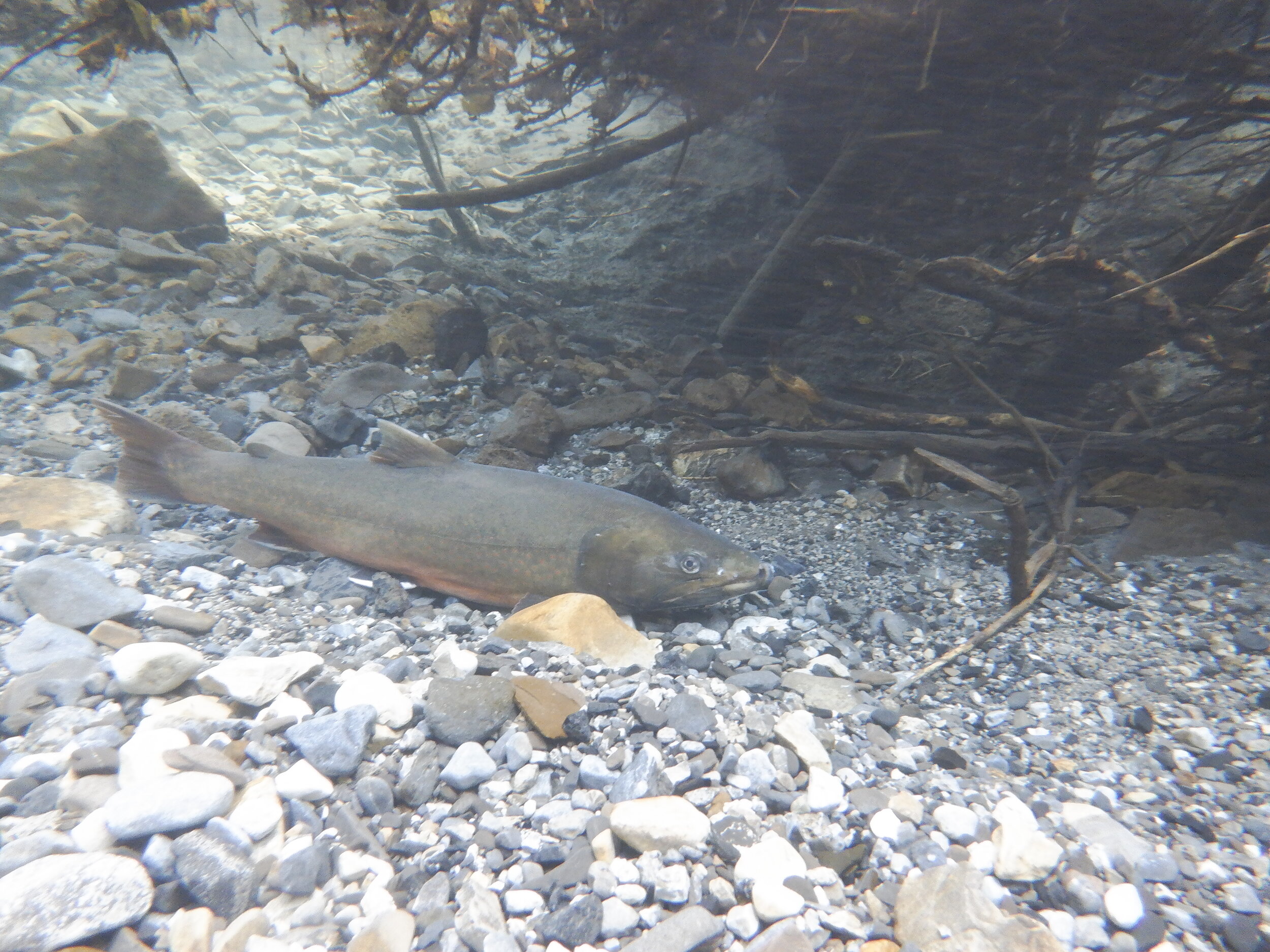 The Bull Trout is Alberta's provincial fish, and it is becoming a rare breed. Populations in our province are either considered as "Threatened" or of "Special Concern" according to the Government of Canada's Species At Risk Act. Habitat fragmentation, habitat loss or alteration, competition and/or hybridization and climate change are among many influences that are threatening Alberta's remaining Bull Trout populations.
Federal recovery strategies are being developed for the at-risk species, with planning documents expected to be finalized and released soon.  In the interim, Areas of Critical Habitat for the species have been identified and some preventative/restorative mitigations (e.g., habitat restoration) and investigative programs (physiological experiments) have been initiated to gain momentum for Bull Trout conservation efforts.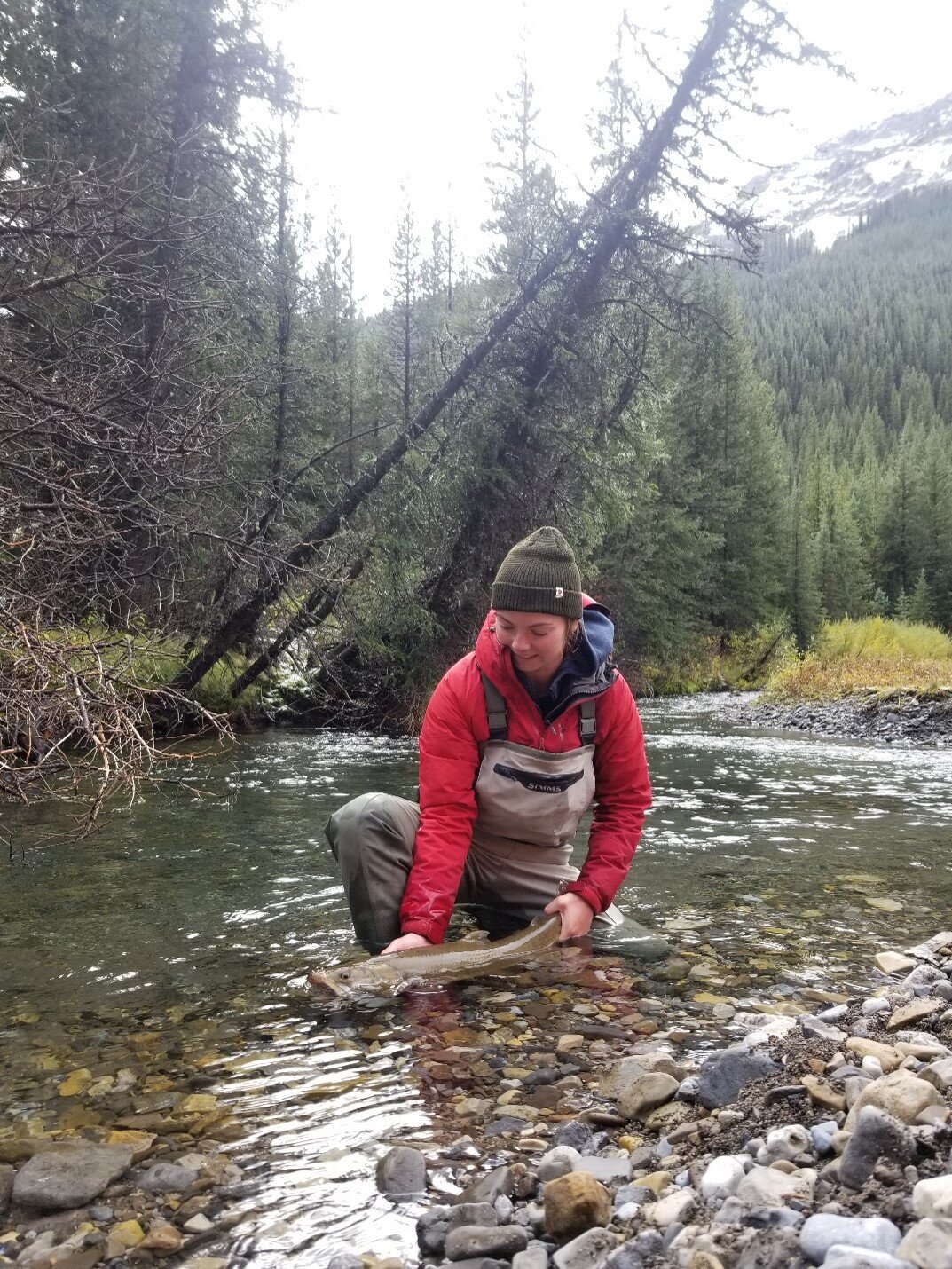 AJM is thrilled to be part of the Bull Trout (BLTR) conservation movement, having recently provided its fisheries expertise to the cause. In spring 2021, AJM was engaged by the Ontario and Prairies/Arctic Region of the Department of Fisheries and Oceans (DFO) to support a research project led by DFO's Freshwater Institute in Winnipeg, Manitoba.  AJM supported project planning through the summer, and in fall 2021, AJM Fisheries Biologists collaborated with DFO Research Biologists in the collection of gametes (egg and milt) from a spawning population of Bull Trout in southern Alberta.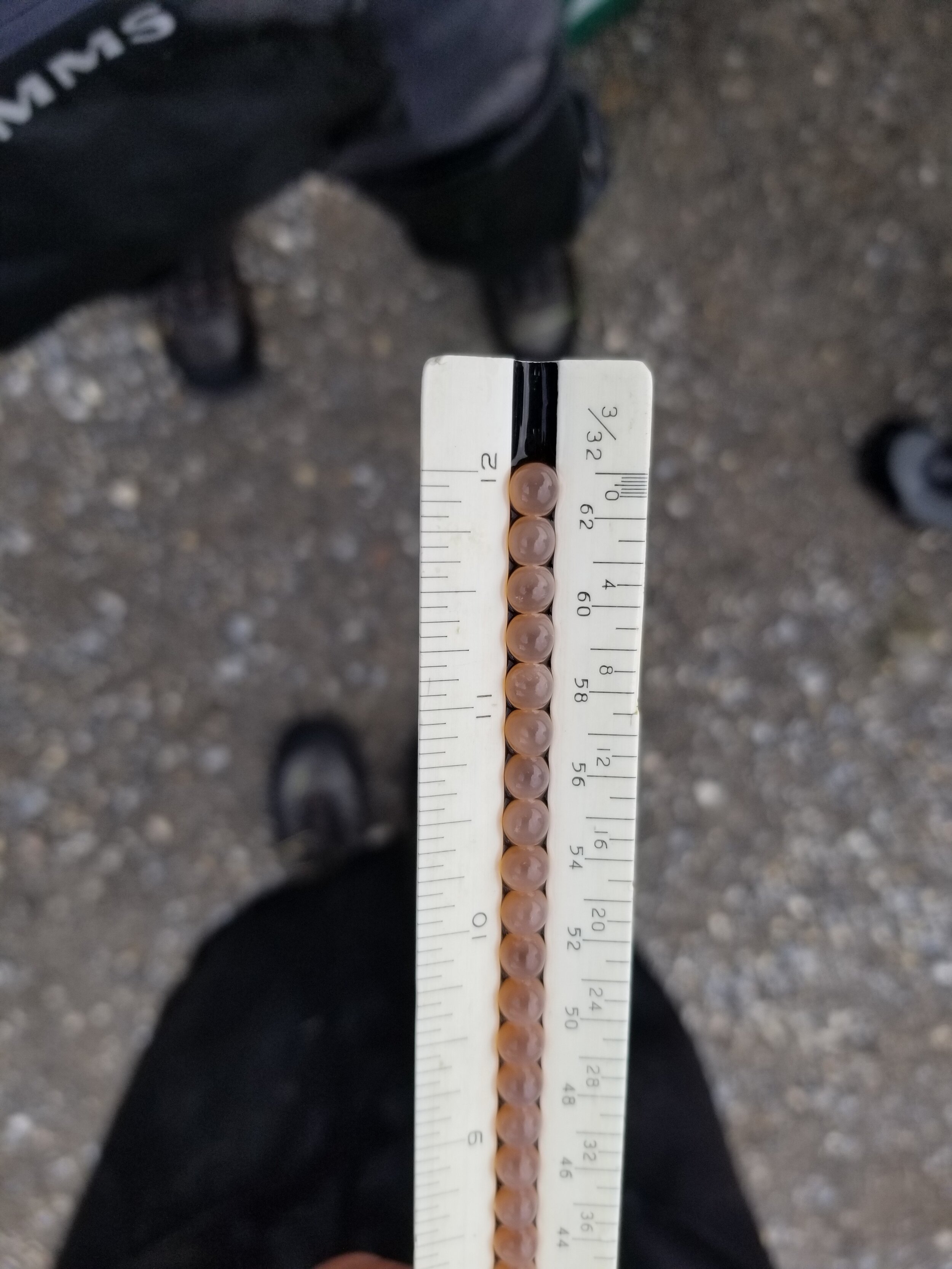 AJM Biologists were asked to lead in the safe and effective capture (and eventual release) of adult fish, as well as the collection and in-situ fertilization of Bull Trout eggs and milt. Once the gametes were collected from adult Bull Trout (with no harm to the donors), the eggs and milt were prepared for immediate air transport to incubation and rearing facilities in Winnipeg. After hatching, juvenile Bull Trout will be reared by DFO Research Biologists and tested for temperature tolerances. Resulting information will be important to help understand the potential threat of rising water temperatures on Alberta's Bull Trout populations.
AJM is proud to have been approached by DFO to support this important work. We are also very appreciative of the support from many volunteers (Trout Unlimited Canada, Bull Trout enthusiasts and AJM staff), who helped through redd surveys to confirm the timing of spawning for our target population. If you'd like to learn more about Bull Trout conservation efforts or this Project in particular, please feel free to drop us a line. One of our Fisheries Biologists will be happy to share our fish story!