All life depends on water. Monitoring the health of water bodies, such as streams and lakes, is extremely important to ensure we manage this vital resource effectively. We can assess aquatic communities with a suite of biological, chemical, and physical measurements to form a picture of overall aquatic health. To test for chemicals, water samples can be used to provide a snapshot of nutrients, trace metals and alkalinity in the water at a specific point in time (when the sample was taken), while monitoring of physical measurements, like benthic macroinvertebrates, provides an assessment of chronic effects over time. Collecting both chemical and physical data provides a comprehensive approach for evaluating aquatic health and are complements to Benthic Biomonitoring.
What are benthic macroinvertebrates and why do we collect them?
Benthic macroinvertebrates are small, bottom-dwelling aquatic animals that lack a backbone, are visible to the naked eye and inhabit waterbodies for all or part of their life cycles. Benthic macroinvertebrates may be affected by changes in water flow, habitat degradation, and contaminant spills that may not be reflected from spot water sampling.  Most benthic macroinvertebrates are long-lived, sensitive to disturbances, and can show cumulative impacts…these are just a few of the reasons why they are collected and are valuable indicators of water health!
One benthic bug's life of note is the Mayfly. Mayflies live as aquatic larvae for over a year, but after they hatch as winged adults, most only live for a few hours and rarely for more than 24 hours. Hence why they are part of the order, Ephemeroptera, which when translated means "ephemeral wing" or 'short-lived wing'. These little insects, although they have such a short life span, can provide great insight into the health of an aquatic environment.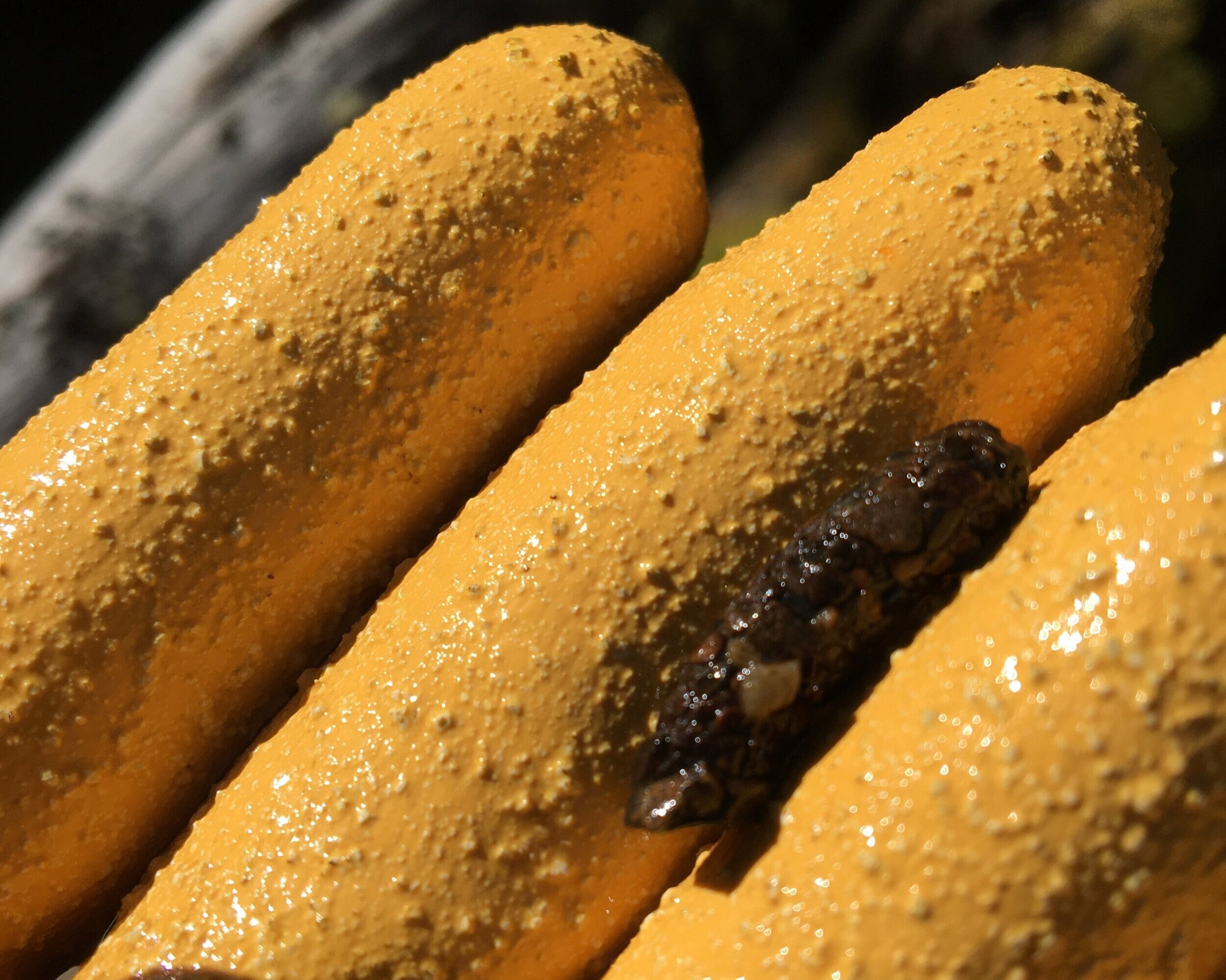 How are benthic macroinvertebrates collected and assessed?
Recently, AJM collected benthic macroinvertebrates to assess stream health as part of a long-term monitoring program and to evaluate the potential effects of human disturbance. The long-term monitoring program was well established (about 30 years) and employed a Hess cylinder sampler, which provides an area-based density of invertebrates. The potential effects were evaluated using Environment and Climate Change Canada's CABIN program, a national freshwater bio-assessment program that enables consistent and comparable data reporting due to standardized sampling protocols and data analyses based on the reference condition approach. For more information on CABIN and its associated protocols, visit Canadian Rivers Institute's website (https://www.canadianriversinstitute.com/training/cabin).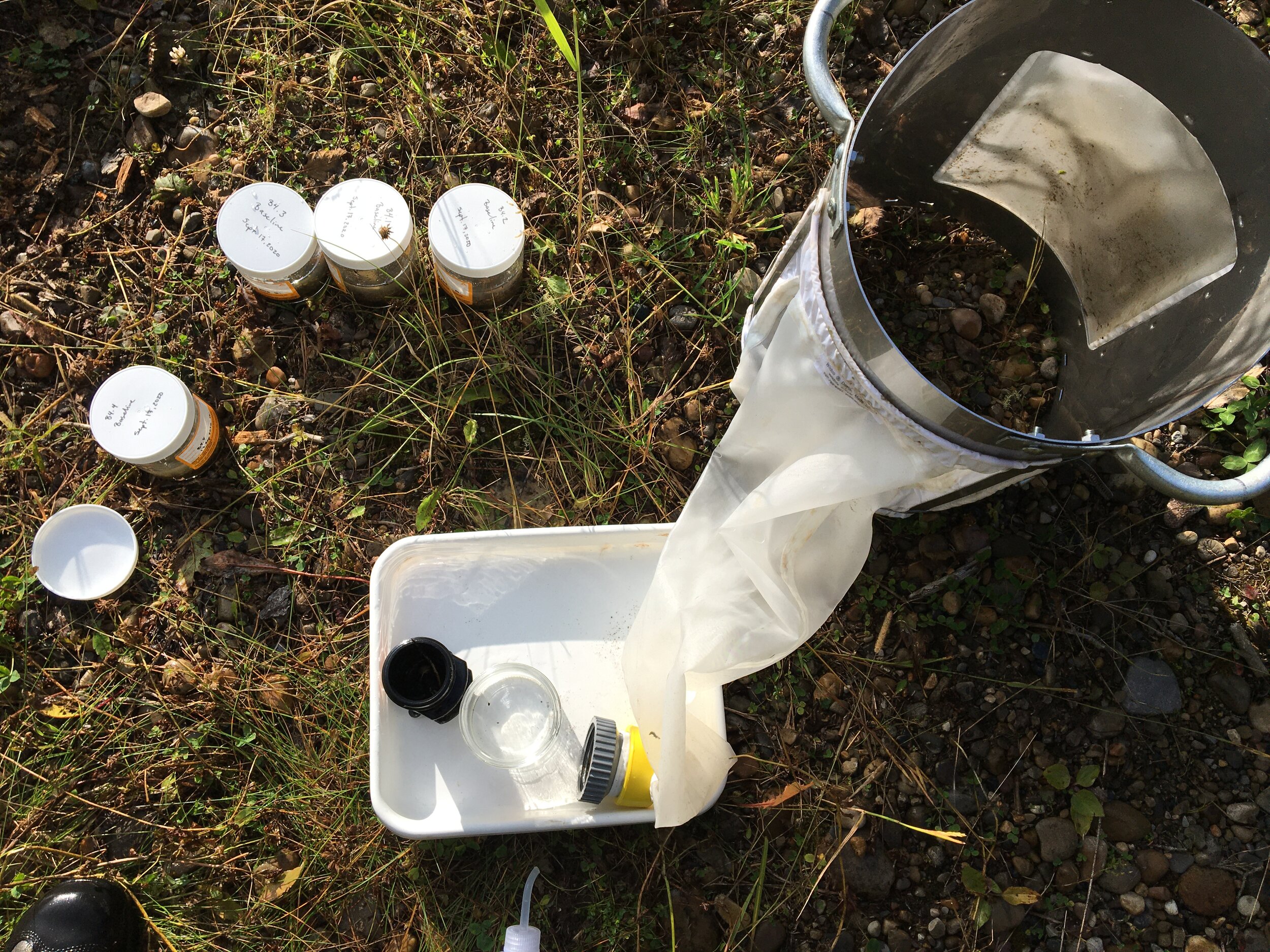 AJM is proud of its expertise in the sampling and interpretation of benthic invertebrate communities. One bug's life can really provide a wealth of data to meet project needs. To learn more about bug life in aquatic ecosystems and how they may benefit your project, don't hesitate to reach out!